Posted on | October 8, 2013 | No Comments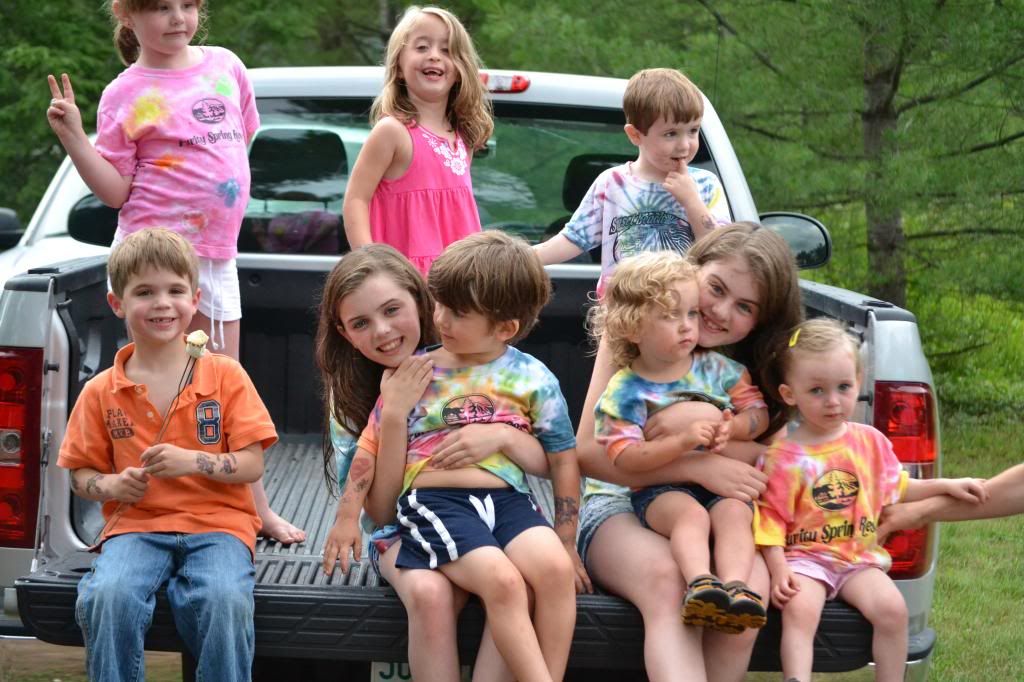 Mike Magee
These are our 9 grandchildren.
And this is my baseball glove from when I was a little leaguer.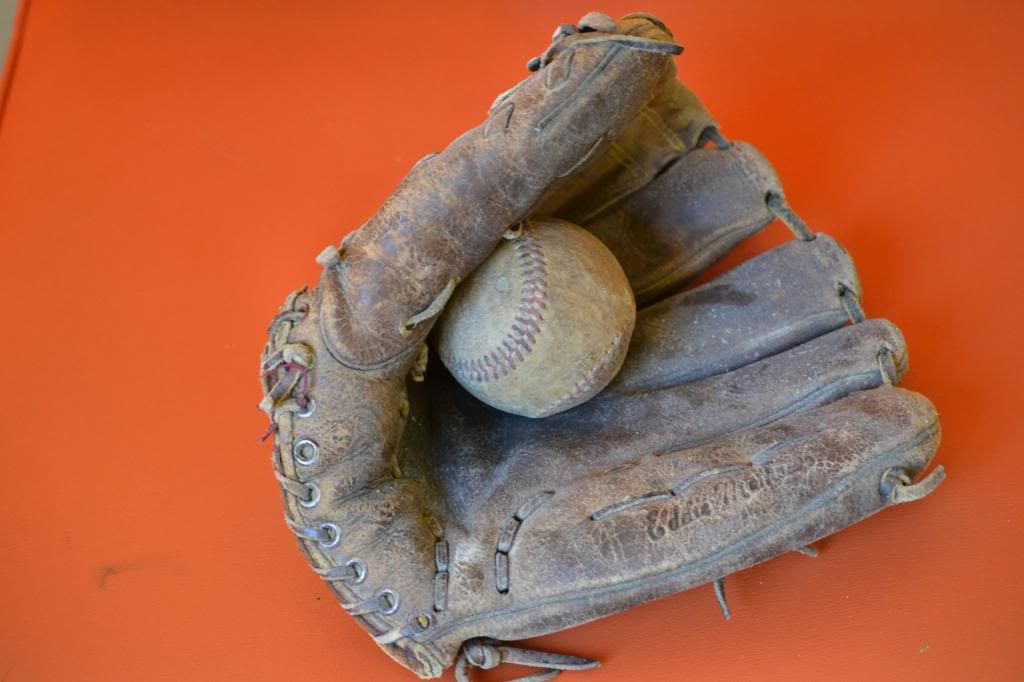 What's the connection. Well it's this memory of my grandfather having a catch with me one day in my back yard. A playful memory.
Maybe I remember it because it was such a rare occurrence. That might have been because I was one of 12 children. Or it could have been because Grandpa Spencer wasn't huge into baseball (as far as I know) even in the 50's around New York with the Yankees, Dodgers and Giants battling it out. He and my grandmother (not into sports either, but taught me the card game Canasta) had come over from Liverpool when they were 20, right after they got married.
But Grandpa Spencer could throw and catch a baseball. And I think all nine of my grandchildren should know how to catch and throw a baseball too. (personal preference). It would also be great if each of them had a glove they might save, or play the game, and maybe come up to me one day and say, "Grampa, want to have a catch?"
But at the least, I think they should acquire the basic skills of catching and throwing. And this doesn't happen by itself. Parents need to start when their kids are young, and grandparents need to be supportive.
It begins between 3 and 7 months of age when babies learn to grasp an object. But throwing a ball requires whole-arm coordination, and that generally occurs between 18 months and 3 years. It's not a one step process, but a progressive skill. Grasping leads to rolling, leads to bouncing, leads to under arm tosses, leads to over hand throwing. A similar progression is at work with catching a ball.
There is more to play than meets the eye. Toddlers are full of energy – touching, grabbing and exploring. They develop manipulative skills sequentially by doing. Play provides the platform. Games provide the context, boundaries, goals, and rules.
Play has a purpose in early childhood development. It supports skill acquisition and much more including brain development, confidence, emotional and cognitive growth, safety and security, and feelings of being loved and cherished. It also creates a joyful environment marked by playfulness, laughter and a sense of celebration. Play should be fun.
When it comes to manipulative skills, there's a lot to learn from 0 to three. To throw and catch. To walk, run and jump. To push and pull. To climb and balance. To rock and roll. To swim and splash.
Play helps. And grandparents can help parents help children play. I look at my glove today and smile. I remember my grandfather that day. He was playful. That counts.
For Health Commentary, I'm Mike Magee.
Comments