Posted on | January 21, 2015 | 1 Comment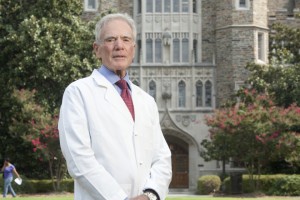 Ralph Snyderman M.D.
In a January 10, 2015 editorial in the NewYork Times, Dr. Ezekiel Emmanuel derides the annual physical exam as a multi-billion dollar waste of time.  The exam in current practice is indeed ineffective in preventing disease and reflects the inadequacy of a reactive approach to health care which costs almost $3 trillion/year of which two-thirds is for treating preventable chronic diseases.  Not only is the current annual exam a waste of resources, it is more importantly, a waste of an opportunity to fix a bigger problem – our health care system's expensive focus on treating established diseases, most of which are preventable.  Rather than a cursory look for disease with inadequate tools, the annual physical could be made to focus on three health enhancing activities:  first, assessing the patient's specific risks of developing diseases; second, enhancing the patient's awareness of their health risks, the value of their health to them and their ability to impact their health through what they do and; third, developing shared goals and a yearly plan to promote their health and prevent diseases to which they are susceptible.
This approach, termed "personalized health care," is being developed at Duke University and is a proactive strategy that is taking hold as a far more effective way to deliver health care.  Rather than treating established disease, it proactively provides personalized disease prevention with the engagement of individuals as partners in improving their health.  Capabilities to measure each individual's risk of disease, track its development, and treat it specifically are becoming available through advances in genomics, digital and biotechnologies.
Sophisticated health assessment tools, along with a deeper understanding of the need to truly engage patients in their care are leading to the modern version of the annual checkup that can foster health promotion and disease prevention. An annual physical, using the personalized health care approach, could be the key to promoting the nation's health, preventing chronic diseases, and reducing needless health expenditures.
Unlike the current "worthless" annual physical, the personalized health care annual exam or approaches like it could be the linchpin for preventing diseases and the waste of our precious health resources. Health, after all, is a terrible thing to waste.
Ralph Snyderman, MD is Chancellor Emeritus at Duke University, former president and chief executive officer of the Duke University Health System and director of Duke's Center for Research on Prospective Health. His analysis above appeared originally in his Prospective Health blog.
Comments