Posted on | February 27, 2021 | 2 Comments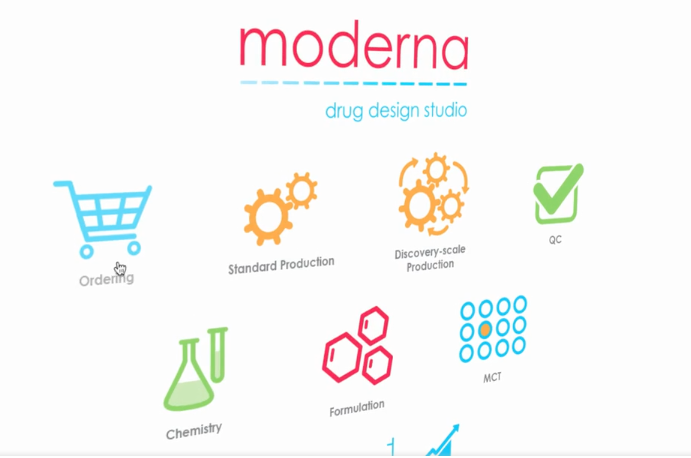 Mike Magee
As the saying goes, "Time is money."
When it comes to breakthrough innovation, time is also a marker or measure of success.
Let's take for example, Moderna, an upstart in the world of biomedical science, dwarfed by the giants in the industry, household names like Pfizer, Merck, and J&J – and the subject of a recent Harvard Business Review case study.
December of 2019: Local health officials in Wuhan, China were alerted to the appearance of an unusual type of viral pneumonia.
January 3, 2020: Moderna CEO Stéphane Bancel, on reading the alerts, emailed Anthony Fauci and his team at the NIH asking for more information. They were already close colleagues having developed a vaccine together that was active against MERS. Bancel also had deep relationships with the Gates Foundation.
January 5, 2020: They knew it was a coronavirus.
January 7, 2020: Chinese scientists announced they had completed the full genomic sequencing of the virus. This public declaration signaled to Bancel that this was a pandemic in the making, and that if Moderna involved itself, it would dominate (and potentially overwhelm) all other projects – 23 programs for drugs including 11 vaccines in design, two of which were against cancer.
January 11, 2020: The sequence was publicly posted on Virological.org, and the first human fatality from the virus was reported.
Januray 13, 2020: Moderna finalized its design for a vaccine to challenge the new virus. Moderna's Board gave the go-ahead to Bancel. Now it was "all hands on deck."
February 7, 2020: Moderna had produced and quality controlled its first batch of the new vaccine.
February 24, 2020: Just 42 days after the viral gene sequence had been revealed, Moderna delivered its vaccine to the NIH for testing.
March 16, 2020: The first human volunteer was injected with the vaccine in Seattle, Washington. They had gone from viral sequence to human trial in just over two months. Prior to this, the fastest transit was 20 months.
April 16, 2020: Moderna received a $483 million grant to develop its COVID-19 vaccine. On the announcement, its' stock price headed north, accelerating from $37.25 on April 15 to $80 on May 18, 2020.
July 27, 2020: The vaccine entered Phase III trials, having just received an additional federal grant of $472 million.
December 20, 2020: Just 5 months later, the FDA granted Emergency Use Authorization.
Moderna was founded in 2020, with $5.1 billion in venture capital backing, "designed from the ground up as a digital biotech company with a factory for in-house manufacturing capabilities." Up to this point, as they entered their 11th year, they had not brought a single product to market.
Moderna was the child born of Cambridge-based Flagship, run by Noubar Afeyan, an MIT bioengineer and world leader in bio-instumentation. His raison d'etre was "radical innovation." He not only wanted to do big things, but do them faster than anyone else. As he said, "Asking 'What if?' questions propels you far into the future. It may be unrealistic or overly optimistic, but that's how radical innovation happens."
To accomplish this outsized ambition, he invested in a four-step process:
Generate break-through innovation hypotheses (what-if's).
Explore the hypothesis. If it looks good, set-up a prototype company.
If initials prove out, go permanent with a New Company.
If promising, spin it off as a Growth Company.
One company that sailed through the 4 steps to spin off in record time was Moderna. The "big idea was Messenger RNA or mRNA. More on that in a moment. In 2012, Afeyan set his sights on a French scientist, Stéphane Bancel. A veteran life sciences engineer with years of prior experience at Lilly, he possessed two special qualities: 1) He was "impatient and wants to achieve impact fast." 2) He "understood the power of digitization in the pharma field."
Beginning in 2012, the two set about creating a fully digital integrated and vertical biomedical discovery and manufacturing firm that would optimize the Cloud, automation, robotics, algorithms and AI. "Scale with speed" was the mantra.
Whether by luck, foresight, or intuition, Moderna also possessed the perfect vehicle for this high-speed ride – mRNA. Taking its ultimate assignments from cellular DNA, RNA mirror images contain coding to build the thousands of proteins, like insulin, that we need to survive. The RNA masters are able to generate temporary RNA travelers or messengers that head out into the cellular cytoplasm with instructions for the bodies miniature protein assembly factories called ribosomes.
What Moderna's leaders keyed in on a decade ago was that mRNA, if injected like a drug, was actually a data platform or software instruction manual that would instruct a patient to make its own drugs inside the ribosomes. The "secret sauce" was specially designed lipid nano-particles (LNP) that wrapped around the designer mRNA and protected it in transport while facilitating its delivery.
Can Moderna meet future needs as Covid variants or new deadly viruses arise? Yes we can, says Moderna's Drug Design Studio promotional video. Have a listen HERE.
Bancel's bottom line? "We're a technology company that happens to do biology."
Comments