Posted on | June 2, 2023 | Comments Off on President Biden Tripped On Stage This Week, But (Women Know) He Is Poised To Deliver A Knock-Out Blow In 2024.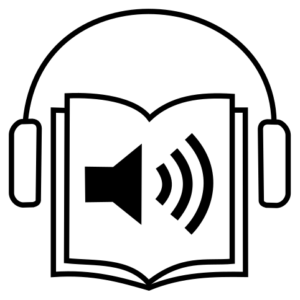 Mike Magee
As the saying goes, "History repeats!" This is especially true where President Joe Biden's management of complex political challenges is concerned. Tonight he'll address the nation at 7 PM as he signs an historic bipartisan agreement that extends the debt limit and advances our national economy. And though he took a spill at a commencement address this week, he hasn't lost a step when it comes to carrying the day under the most challenging political circumstances.
With age, comes experience. Consider for example the past three decades in health care. It is striking how many of the players in our nation's health policy drama remain front and center. And that includes President Biden who's comments on the 12th anniversary of the passage of the Affordable Care Act (Obamacare) centered on women and children: 
"The ACA delivered quality, affordable health coverage to more than 30 million Americans — giving families the freedom and confidence to pursue their dreams without the fear that one accident or illness would bankrupt them. This law is the reason we have protections for pre-existing conditions in America. It is why women can no longer be charged more simply because they are women… And it is the reason why parents can keep children on their insurance plans until they turn 26."
On March 23, 2010, President Obama signed the Affordable Care Act into law initiating a decade long war with Republicans on two fronts. First, in Congress, Republicans voted to repeal the law more than 60 times, all unsuccessfully. The most dramatic attempt came on July 28, 2017 when John McCain teamed up with two women Republicans, Lisa Murkowski and Susan Collins, and managed to appear in the chamber near death from brain cancer to provide a camera ready "thumbs down" to the Trump/McConnell effort.
Over this same decade, Republican-led states in parallel had attacked the law on Constitutional terms, chipping away at the statutes, without offering an alternative. Opponents termed the act "Obamacare" as if it were a pejorative label. The President turned that on his critics stating,  "I have no problem with people saying Obama cares. I do care."
"Repeal and Replace" became the rallying cry of Republicans. They didn't succeed.
Quietly and deliberately, at the same time, a conservative cabal built a vertically organized "Justice Mill," patiently laid the groundwork for a separate deadly attack on health care that did succeed. Coordinating installation of three Trumpist judges, with selective judge-shopping in an engineered Texas lawsuit, the same people who unsuccessfully attacked Obamacare, successfully overturned Roe v. Wade. The fallout from this disastrous decision continues to play out on the state level. 
 In their way, stands the very same President Biden who a year ago spotlighted these achievements.
"Thanks to the American Rescue Plan, ACA premiums are at an all-time low, while enrollment is at an all-time high."

"Four out of five Americans can find quality coverage for under $10 a month, and families are saving an average of $2,400 on their annual premiums."

"… increased enrollment to a record high 14.5 million Americans … including nearly 6 million who enrolled for the first time…"

"…an additional 18.7 million low-income Americans now covered by Medicaid expansion."

"…the HealthCare.gov enrollment rate increasing by 26 percent for Hispanic Americans and 35 percent for Black Americans."
Tonight our President will do the same for his most recent legislative victory. But those who have labored in the shadows for decades to reassert patriarchy in America by eliminating women's freedom and control over their own health decisions are now all too aware that Joe Biden has not lost a step when it comes to politics. And his eyes are squarely on their over-reach with Roe v. Wade, and the coming 2024 election.
Sophia Loren, now 88 and vibrant, could have easily been visualizing Joe Biden when she said, "There is a fountain of youth: it is your mind, your talents, the creativity you bring to your life and the lives of people you love. When you learn to tap this source, you will truly have defeated age."
Comments